From time to time we are asked to suggest telescopes for beginners. Here's an answer supplied by Robin Scagell. Please note that the instruments he mentions have not been tested or checked by the SPA, so we cannot guarantee their quality, though they are all from reputable suppliers.
Hi I'm looking to buy a first telescope for my son to use, can you recommend a make or particular telescope that would be good to buy as I don't want to buy something that's too basic or to high tec. Any help would be greatly appreciated Kind regards Ruth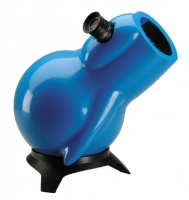 I think a first telescope needs to be simple to use, which rules out many of the more advanced instruments. Just about the simplest, which also gives good views, is the Sky-Watcher Infinity 76:
http://www.opticalvision.co.uk/beginners-telescopes/infinity-76p.html
This will give good views of the night sky and is easy to use, but with a magnification of just 30 you won't get detailed views of the planets. It will show the craters on the Moon well, plus the belts of Jupiter and the rings of Saturn, but these will appear quite small so they just give a taster of what's up there.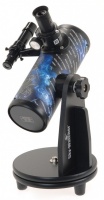 A more adaptable version is the Heritage 76:
http://www.opticalvision.co.uk/beginners-telescopes/hertiage-76.html
This has a finder scope that makes it easier to locate objects and you also buy another eyepiece to get a higher magnification, though I wouldn't push it beyond a 6 mm eyepiece (giving a magnification of 50).
Neither of the above are really suitable for giving high magnifications, though. For that I would suggest the Sky-Watcher Mercury 607 or 707: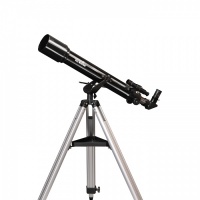 http://www.opticalvision.co.uk/beginners-telescopes/mercury-607.html
http://www.opticalvision.co.uk/beginners-telescopes/mercury-707.html
or the Celestron AstroMaster 70AZ:
http://www.celestron.uk.com/productinfo.php/telescopes/astromaster_series_firstscopes/astromaster_70az/3555
These are links to the importers' websites but you can get them from a variety of suppliers such as those listed in the SPA discounts list. If your son isn't already a member of the SPA you could join him up and get a discount as well! But don't be tempted to buy something different off eBay or in a catalogue/newspaper advert. Even the telescopes sold by the big catalogue/high street chains are not always good or good value, because I suspect their buyers don't have a clue about telescopes and just aim for what they can buy cheaply!